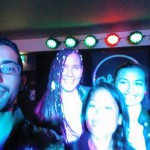 Irida live at Easy Sunday – Stage Music Café Eindhoven 27 sept. 2015 – what a great evening – I enjoyed it so much!
Hi guys,
you can check out the feature about me and my music now – on
Gastronews-Lifestyle, the Austrian online Blog for Cultural Events!
***
Next concert: Sunday 9th March at "Lazy Sunday" in  Let´s play muziekwinkel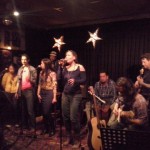 start 15.00 uur
That´s my new band here in the Netherlands – and I´m very happy to welcome
Shidhi Bouwman, Rebecca Lydia and Huseyin Demir as my backing vocals
Peter Huber on trumpet
Mathias Lang on guitar
Bob Willemstein on bass and
Marco Toro on percussion!
We have a smooth souly, jazz- and funky based sound with influences from HipHop and R&B – come and feel it by yourself!
On 4th of Ocotober 2013 Irida is invited at radio 6 "Mike´s middag" in Amsterdam!!! Live performance with interview – don´t miss it 🙂
My son Jonas Angelo was born on 4th of February 2013!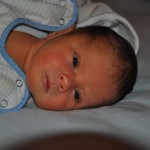 On 2 June we were invited by the Dutch radio station Omroep Brabant. We were interviewed by Hubert Mol and we played 3 songs live in the studio in a small acoustic setting. Listen to the songs and to the interview:
Bei Dir Sein (live at Omroep Brabant, 2 June 2012)

Ich Geh' Jetzt (live at Omroep Brabant, 2 June 2012)

Alles OK (live at Omroep Brabant, 2 June 2012)

Interview (in Dutch)

Irida – vocals | Shidhi Bouwman – backing vocals | Mathias Lang – guitar | Bob Willemstein – bas | Yori Olijslagers – percussie
***
My CD Samsara is now available via iTunes, amazon etc., and in stores in Germany, Austria and Switzerland!!!
*
My video Karten auf den Tisch was shown by the Austrian TV station LT1 on 10 April! They also presented some background information and announced the CD-release party coming Sunday in the Local Bar in Vienna. Thanks!!! Hope to see you all there at 21:00!
*
This is the video for my song Karten auf den Tisch: